Director:
Composer:
Actors:
Mission: Impossible III
Tom Cruise is back as Ethan Hunt for the third go-around in Mission: Impossible III.
This 2006 movie again brings back Ethan Hunt. This time, he has a fiancé, Julia. She gets kidnapped as a result of yet another failed mission for Ethan's team (capturing Davian).
In this curation (and in the podcast), we discuss things beyond the scope of the movie, and its interrelationship with other movies and events:
The uniqueness of pre-title sequence
Other films mentioned: Mission: Impossible (1); Mission: Impossible II; The 39 Steps; Pulp Fiction; Monty Python and the Holy Grail; The Maltese Falcon; Goldeneye; Goldfinger; True Lies; Casino Royale (2006)
Spies getting married and results: On Her Majesty's Secret Service, Licence to Kill
Bond and Bourne movie mentions
The Rabbit's Foot is a MacGuffin
Ethan Hunt's lowering on cable and Goldeneye – bungee jump link
Villains transported on bridges and escaping – again! Licence to Kill, True Lies
Ethan's arrest, like Bond having his license revoked
Benji fears for his job, as Q did in Bond's SPECTRE
... read more
Ethan needs to steal the 'Rabbit's Foot' and give it to Davian in order for Julia's life to be spared.
Mission: Impossible III offers some new twists and turns.   So join us as we look at the important clips and see where they fit into the spy movie landscape.
Always check our podcast page and be sure to subscribe through your favorite provider – Look for SpyMovieNavigator and Subscribe!
Related Content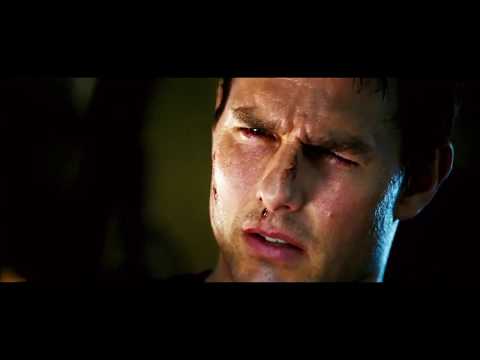 Mission: Impossible III was directed by J.J. Abrams. He was also the creator of the television show "Alias".   That TV show used long pre-title sequences, so it is no surprise that Mission: Impossible III has a pre-title sequence, although it is short by "Alias" standards. The movie's pre-title sequence has a unique twist among spy…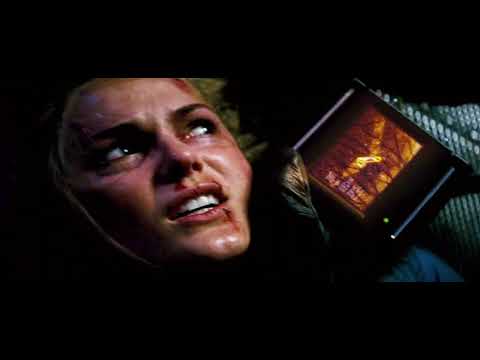 Lindsey Farris is a young agent in the IMF who has been captured by Davian.   This scene is part of the extraction of Lindsey from where she was being held.   She is complaining about something that obviously is hurting her. Davian has injected an explosive device in her skull. This comes back into play toward…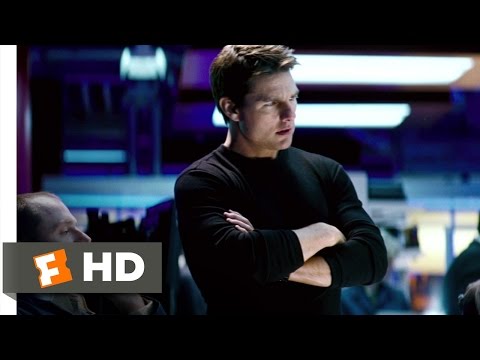 In the pre-title sequence, there is mention of something called the "Rabbit's Foot". Ethan needs to get the Rabbit's Foot and bring it to Davian. In this clip, this scene, Benji speculates about the Rabbit's Foot, even describing it as the anti-god. The Rabbit's Foot is a MacGuffin. Although many of you will know this…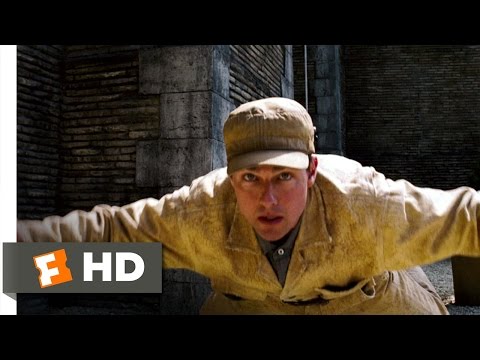 This scene shows the mission of breaking into the Vatican so that the team can kidnap Davian.   There are two stunts in the scene.   The first one has Ethan running up a wall. The second is the now-familiar falling-with-a-cable-attached-spreading-the-arms-and-just-missing-the-ground type of stunt.   This has happened in all of the first 3 Mission: Impossible films:   In…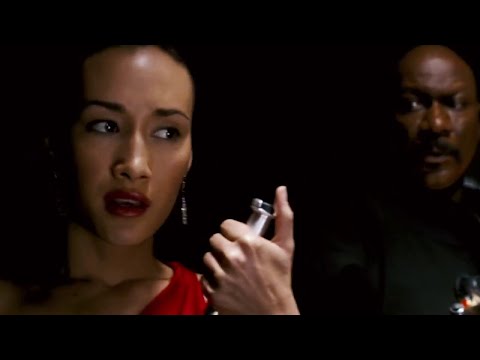 Ethan needs to leave the Vatican with everyone thinking he is Davian. Ethan as Davian leaves with Zhen in the Lamborghini Gallardo. In the meantime, Declan lowers the real Davian into a sewer. Zhen stops the car over a sewer manhole and the team descends from the car into the sewer. Finally, Zhen blows up…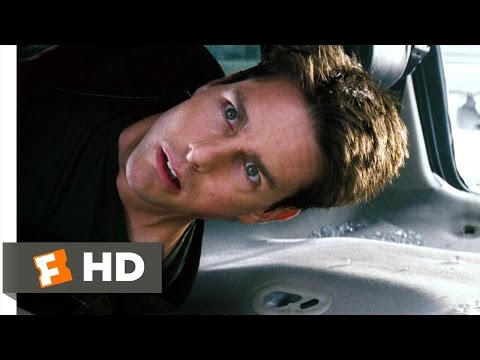 Villains being transported on a bridge and escaping while on the bridge is a common plot point in movies.   In License to Kill, the villain (Sanchez) is under arrest and being driven on 7 Mile Bridge in the Florida Keys (USA) when he escapes. In True Lies, the villains are also trying to escape while…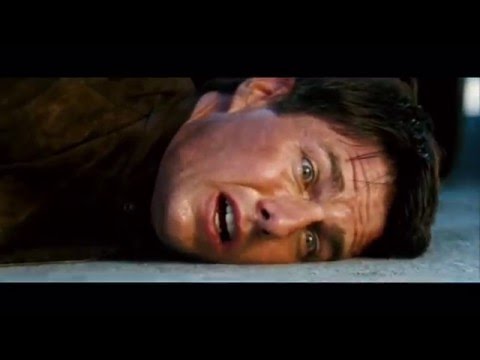 While Davian's henchman kidnaps Julia, Ethan is arrested for the debacle at the Chesapeake Bay Bridge and losing Davian.   This is reminiscent of M's revoking James Bond's licence to kill in the film with the same title. The bosses don't like it when things go wrong and the spy needs to escape from people in…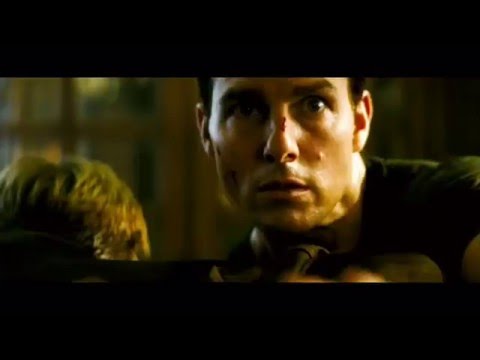 This is the climactic fight scene. There is a piece of the action that feels somewhat familiar. In the 1994 movie, Pulp Fiction Mia Wallace (Uma Thurman) has overdosed on heroin.   Vincent Vega (John Travolta) slams a syringe of adrenaline into her chest.   Mia breathes loud and deep and sits up and gasps as she…