Director:
Composer:
Actors:
Primary Location:
Dr. No
Dr. No is Dr. Yes – Dr. No is the movie that launched the James Bond 007 saga.
In this curation (and in the podcast), we discuss things beyond the scope of the movie, and its interrelationship with other movies and events:
How events in the real world (Sputnik, the Cuban Missile Crisis) affect this movie
All the nuances and insights into the No publicity poster, including the sexual revolution
Mary Trueblood, Strangways secretary, was a local Jamaican, who owned the home the three blind men scene was shot in when they killed her
The birth of Bond. James Bond. And a lead to a Dr. No Documentary which is excellent
Discussion of the Walther PPK stopping power and recommendations made by the real Boothroyd
First appearance of a "destructor bag" and Mission: Impossible treatment
The woman photographer who is first seen at the Jamaican airport when Bond arrives was Miss Jamaica!
All the Felix Leiters
Bond's first car chase, and discussion of real-world versus movies for spies
Bond as an assassin and the brilliant integration of the song, "Underneath the Mango Tree."
Dunn's River Falls and location discussion
What makes megalomaniacs tick
Bond and his Bond Girls
The softer side of Bond
SPECTRE and the Duke of Wellington portrait disappearance in real life, and where it is in movie
Actual scene locations
... read more
Here, Agent 007 (Sean Connery) battles mysterious Dr. No.  As we know, Dr. No is a scientific genius bent on destroying the U.S. space program.  Dr. No is a big YES to spy movie fans!   Here we will check out Dr. No curated clips, editorial insights and comments, podcasts, and relationships to other spy movies.  You have to love the movie that set the standard for spy movies to come!  EON Productions is brilliant in its first outing in 1962, and they are still going in 2019 and beyond!
So, as the countdown to disaster begins, Bond must go to Jamaica, where he encounters beautiful Honey Ryder (Ursula Andress).  And here he confronts the megalomaniacal villain in his massive island headquarters.  Dr. No forges new directions and paths that we have come to know and love in spy movies.  Let's take a look, and remember, you can contribute too!  "Dr. No is Dr. Yes"  So, let's go see why!
Always check our podcast page and be sure to subscribe through your favorite provider – Look for SpyMovieNavigator and Subscribe!
Related Content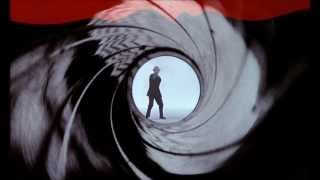 Dr. No, EON Productions first James Bond film based on Ian Fleming's sixth James Bond 007 novel gets a big YES from movie-goers at the time of release in 1962, and has been a staple of Bond films every since.   Dr. No is Dr. Yes for spy movie fans, and new spy movie fans who are focused on Bourne and Mission: Impossible and more recent Bond films with Pierce Brosnan and Daniel Craig, would enjoy going back to the first James Bond film, Dr. No, to which, we think, they will also say Yes!