Director:
Composer:
Actors:
Primary Location:
Miami, Florida (USA), United Kingdom, Switzerland
Goldfinger
After successfully blowing up a drug lab in Central America, Bond needs a vacation. So, he heads to the Fontainebleau Resort in Miami Beach, Florida in the USA. And so begins the Goldfinger – James Bond 007 saga.
Listen to our filming location podcast on "SpyMovieNavigator Visits Goldfinger Filming Locations in Miami Florida (USA)!"
We break down the movie, discussing the film and how it either was influenced by or influenced real-life events or other movies in this podcast.
In this curated movie section (and in the related podcast), we look at it as it related to other bond films before and after, and to many subtleties:
The pre-title sequence when Bond removes the wet suit and is in a tux – discussion of the real-life similar event!
The title sequence has flashbacks to No and From Russia With Love
Goldfinger publicity poster discussed!
Always in Gold!
Villain's Megalomaniacal behavior – in Goldfinger, Dr. No and From Russia With Love
Other movies mentions; The Man with the Golden Gun, Live and Let Die, Thunderball, You Only Live Twice, Diamonds Are Forever
SpyMovieNavigator on location at Stoke Poges Club (where Goldfinger and Bond golf). Photos!
The tender side of Bond revealed again
The laser versus table saw
The three things Goldfinger loves about gold
Meeting Pussy and Goldfinger's Lockheed notes
The ruthlessness of Goldfinger
Oddjob and Bond
... read more
This is where Felix Leiter, a CIA agent who Bond is now friends with, tells him of a guy named Goldfinger.   He is involved with smuggling gold.  James Bond must monitor Goldfinger and find out what is going on.  So, he begins his investigation.  Discovering a secret plan that involves the gold in Ft. Knox, Kentucky, where the United States of America keeps its main gold supplies, drives Bond to his espionage limit.
As additional content, our related current on-site film location videos for Goldfinger, and related Goldfinger podcasts will add additional insight into this fabulous movie.  So, check them out!  Going head-to-head, Goldfinger – James Bond 007 is a great dueling match!
Based on Ian Fleming's seventh novel (March 23, 1959),  EON Productions made this their third James Bond 007 movie (1964).   And we see the introduction of the Aston-Martin DB5,  which became the iconic James Bond car.  And, many consider this one of the best James Bond 007 films ever made, and we agree.
Always check our podcast page and be sure to subscribe through your favorite provider – Look for SpyMovieNavigator and Subscribe!
Related Content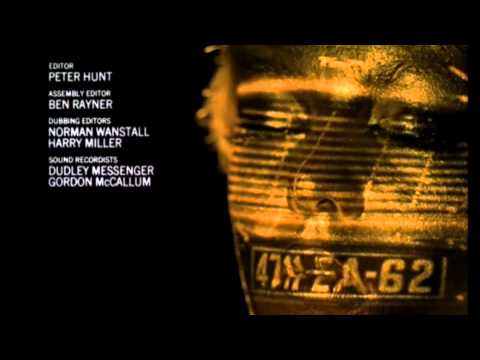 Goldfinger Title Sequence – This title sequence highlights various scenes we will see in the movie (much like the Mission Impossible television series did around the same time).  Here, Shirley Bassey sings the title theme song.   The simple beauty of this title sequence carries the gold theme throughout.  Similarly, Goldfinger carries the gold theme throughout…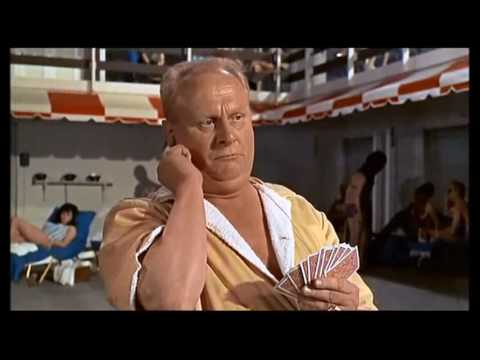 Goldfinger – Fontainebleau Scene, Miami Beach – This scene, which is shot supposedly at the Fontainebleau Resort in Miami Beach (in Florida in the US), was indeed partially shot at the Fontainebleau. Felix Leiter is briefing Bond on Auric Goldfinger in this scene, and Bond, when hearing Auric Goldfinger's name says, "sounds like French nail…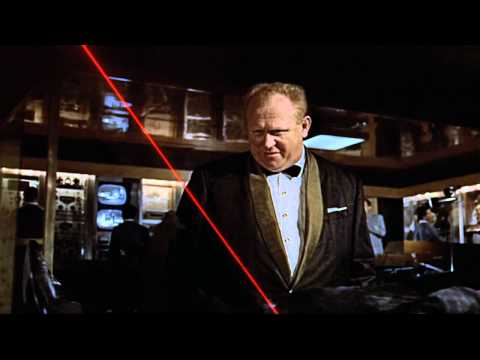 Goldfinger – "No Mr. Bond I expect you to die!" After the car crash, and after Tilly Masterson, Jill Masterson's sister, is killed by Oddjob, Bond now is in Goldfinger's control.   He finds himself strapped to a metal table, as Goldfinger is about to demonstrate his laser beam.  Here in the film, the laser beam…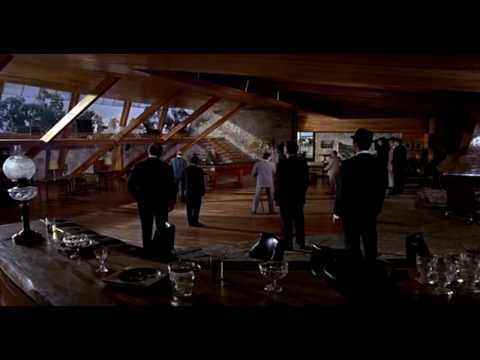 Goldfinger reveals Operation Grand Slam to Mob Bosses At Goldfinger's Kentucky stud farm, Goldfinger reveals his plan to target Fort Knox to the American mobsters in attendance, who each ponied up $1 million in gold to participate in the plan. The Set of Goldfinger's Play Room Ken Adam outdoes himself with this set, as it…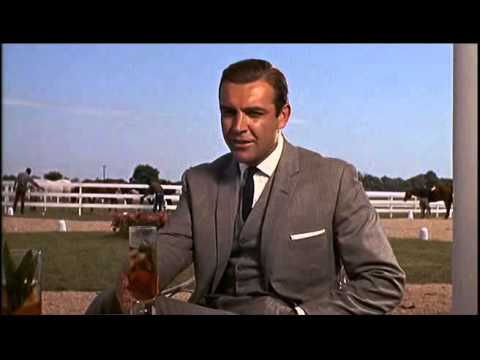 Fort Knox plan revealed – The scene is very comfortable, where Bond is not in immediate danger, and where Bond figures out the Fort Knox plan.    The setting is very idyllic on Goldfinger's stud farm, with a breeze blowing, beautiful sunshine and lighting, and both Goldfinger and Bond enjoying a mint julep. A mint julep…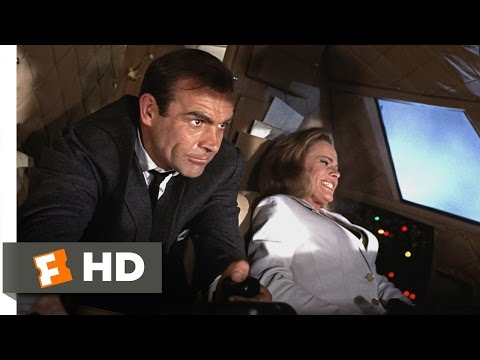 Goldfinger Plays Golden Harp – A little pomp and circumstance here as Leiter briefs Bond that the President of the United States wants to thank him. Bond ascends the stairway leading to the plane.  Watch as he walks right past the cockpit, which seems open.  You can see light shining in through the cockpit windows. …